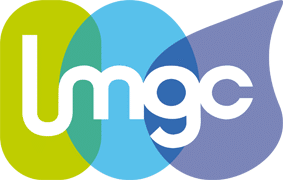 In these activities, the Mechanics and Civil Engineering Laboratory addresses original themes based on fundamental questions, but also more recent themes based on interactions with biology, chemistry, environmental sciences, etc.
Organised into 7 research teams, the LMGC covers a wide range of topics from welding to thermography, including biomechanics, wood, mathematics, granular media and innovative structures.
These themes combine structuring research and applied research at the heart of innovation and the concerns of industry, health and the environment.
Label : Joint Research Unit (UMR)
Main supervisors: CNRS, UM
Scientific Department: Mathematics, Computer Science, Physics and Systems
Doctoral schools: Chemical Sciences BALARD; Information, Structures, Systems
Contact
University of Montpellier
CC048
860 rue de Saint Priest
34090 Montpellier France
Publications (HAL extraction)
Select a year :
2022
Communication dans un congrès
Autre publication
titre

Review of "Effects of the microstructural uncertainties on the poroelastic and the diffusive properties of mortar"

auteur

Adrien Socié, Yann Monerie, Frederic Perales, Anna Pandolfi

article

2022

Accès au bibtex
Pré-publication, Document de travail
titre

Effects of the microstructural uncertainties on the poroelastic and the diffusive properties of mortar

auteur

Adrien Socié, Yann Monerie, Frédéric Péralès

article

2022

Accès au texte intégral et bibtex
titre

Mechanical characterisation of the developing cell wall layers of tension wood fibres by Atomic Force Microscopy

auteur

O. Arnould, M. Capron, M. Ramonda, F. Laurans, T. Alméras, Gilles Pilate, B. Clair

article

2022

Accès au bibtex
titre

auteur

Kathleen Pele, Jean Baccou, Loïc Daridon, Jacques Liandrat, Thibaut Le Gouic, Yann Monerie, Frédéric Péralès

article

2022

Accès au texte intégral et bibtex
2021
Communication dans un congrès
Chapitre d'ouvrage
titre

auteur

Mamadou MeÏte, Noé Brice Nkoumbou Kaptchouang, Yann Monerie, Frederic Perales, Pierre Guy Vincent

article

George Z. Voyiadjis. Handbook of Damage Mechanics Nano to Macro Scale for Materials and Structures, Springer, pp.1-20, 2021, 978-1-4614-8968-9. ⟨10.1007/978-1-4614-8968-9_70-1⟩

Accès au bibtex
Direction d'ouvrage, Proceedings, Dossier
titre

auteur

Bernard Thibaut, Joseph Gril, Bernard Chanson, Caroline Loup, Jeronimidis Georges

article

Plant Biomécanics, Sep 1994, Montpellier, France. 390 p., 2021, Colloque Interdisciplinaire du Comité National de la recherche scientifique

Accès au texte intégral et bibtex
Autre publication
titre

auteur

André Chrysochoos, Loïc Daridon, Mathieu Renouf, Jean-Jacques Marigo, Laurence Brassart

article

2021

Accès au texte intégral et bibtex
titre

auteur

Gilles Dusfour, Dominique Ambard, Patrick Cañadas, Simon Lefloch, Anna Pandolfi

article

2021

Accès au texte intégral et bibtex
Ouvrage (y compris édition critique et traduction)
titre

auteur

Sylvain Pioch, Jean-Claude Souche

article

ISTE editions, 286 p., 2021, 9781784057640

Accès au bibtex