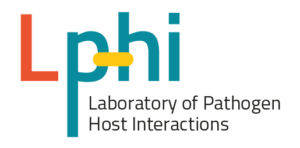 The research work carried out by the LPHI teams aims to provide new knowledge on the study of biological membranes, in particular during parasitic (malaria, toxoplasmosis), bacterial (tuberculosis, salmonellosis, staphylococcal infections) and viral (antiviral defences) infectious processes.
The LPHI unit focuses on high quality and innovative basic research in the field of biology. The research is based on the use of integrated approaches involving genetics, molecular biology, biochemistry, structural biology and cell biology in vitro and in vivo.
The laboratory collaborates with chemists and hosts a team of theorists, physicists and mathematicians, in order to combine biology, chemistry, physics and mathematics in global or targeted multidisciplinary approaches to the biological processes studied.
Label : Joint Research Unit (UMR)
Main supervisors: CNRS, UM
Scientific Department: Health Biology
Doctoral schools: Information, Structures, Systems; Chemical and Biological Sciences for Health
Contact
University of Montpellier
Bât 24 CC0107
Place Eugène Bataillon
34095 Montpellier cedex 5 France
Publications (HAL extraction)
Select a year :