El Juego de la madalena - Julieta Averbuj
As part of the Parallel section of the 23rd Boutographies photography festival, the Orangery of the Jardin des Plantes will host from May 6 to 28 the exhibition "El Juego de la madalena", by the Barcelona artist Julieta Averbuj.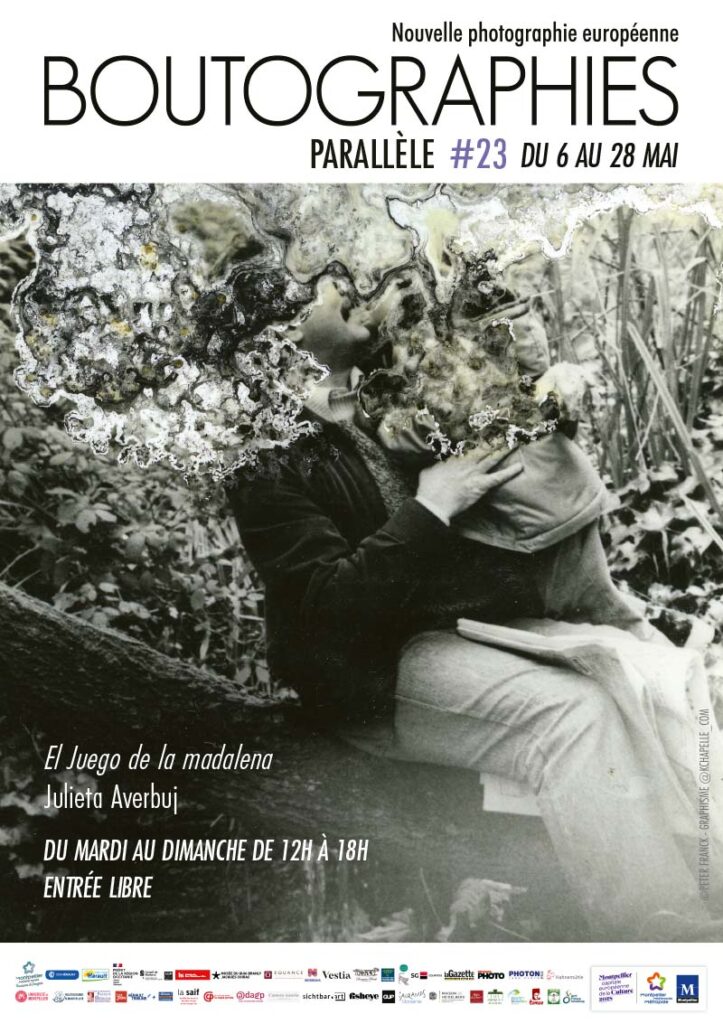 The works presented in the exhibition are from the book El Juego de la Madalena published by the artist in 2022.
Through the formal reinterpretation of family archival images and the incorporation of participatory elements, the exhibition invites viewers on a playful and interactive journey through memory.

The title of the exhibition, "El Juego de la Madalena", refers to a game invented by the artist's father, in which newspaper photographs were transformed into improvised stories with the madeleine as the central theme. This game also coincides with Proust's concept of the "madeleine", where a perception evokes a memory. The exhibition proposes a similar game, where viewers can compose and recompose the images, establishing their own links and meanings. The exhibition thus seeks to evoke the fragmented, shifting, subjective and random nature of memory.
---
Receive a summary of the UM agenda each week
* By entering your email address you agree to receive the weekly UM agenda summary by email and you acknowledge our privacy policy. You can unsubscribe at any time using the unsubscribe link or by contacting us by email.