The phenomenon appeared in the United States and in some large European cities in the early 2000s. Chemsex", or chemical sex, combines sex with drugs such as cocaine, ketamine or cathinones in a novel way. It is now developing in France, but remains largely unknown - especially as regards its short- and long-term dangers.
Edouard TUAILLON, University of Montpellier
Cathinones are asynthetic product of a substance found in khat leaves and are becoming increasingly popular. A member of the large amphetamine family, their popularity is due to the fact that they increase the release of dopamine, a central neurotransmitter in the reward circuit.
The arrival of these synthetic molecules in France is recent: the first seizure dates from 2007. Since then, their use, long restricted to a narrow circle of experimenters who frequent specialised blogs (e-psychonauts) or former drug addicts, has not been slow to gain ground among MSM (men who have sex with men).
This success is partly due to the characteristics of the drug itself, but also to the concurrent emergence of a number of enabling factors: mobile dating applications, GHB (discussed below) and the effectiveness of drugs to prevent and treat the human immunodeficiency virus (HIV).
The many factors that explain its success
Firstly, it should be noted that synthetic cathinones are rather cheap because of their relatively simple production, while their effects are powerful and without the appearance of tolerance when used regularly. This is a notable difference from ecstasy, which requires more frequent use to maintain a maximum effect.
Also of note is theimpact of location-based mobile dating applications on behaviour, the most famous of which (Grindr) was launched in 2009. These applications make it easier to meet partners with similar sexual desires, but their spread has been accompanied by the closure of gay-friendly venues. Paradoxically, the ease of dating has sometimes been accompanied by painful emotional isolation for people with many sexual partners.
Secondly, after decades of fear of AIDS, better management of the disease has made possible a new period of sexual liberation in the 2000s. Indeed, although antiretroviral treatments still do not provide a cure, they are very safe, well tolerated and prevent HIV transmission. In addition, pre-exposure prophylaxis(PrEP), authorised in France since July 2017, effectively protects people who have unprotected sex with multiple partners from HIV.
Finally, GHB (4-hydroxybutanoic acid or γ-hydroxybutyrate), another synthetic drug popularised in the early 2010s, has contributed to the success of chemsex. This neurotransmitter is naturally synthesised by certain neurons and binds in the brain to GHB and GABA (γ-aminobutyric acid) receptors, as do alcohol and anxiolytics. Its relaxing and sedative effects explain its medical use as an anaesthetic.
Classified as a narcotic since 1999, GHB is in theory difficult to obtain... but this is far from being the case for GBL (γ-butyrolactone). A solvent widely used in industry, GBL is rapidly metabolised into GBH after ingestion. Commonly referred to as the "date-rape drug", as it is sometimes used as a chemical submission product, it is voluntarily associated by many users with cathinones in chemsex.
Powerless, the medical world has seen the combined use of cathinones and GBL/GHB emerge over the last 10 years through the prism of the management of sexually transmitted infections.
In relation to sexually transmitted infections
At the turn of the 2010s, issues related to drug use seemed to be secondary in the hospital care of people living with HIV. Most former drug addicts were weaned off drugs, or under substitution treatment with Subutex or methadone; psychotropic drug use concerned the same products as in the general population, i.e. tobacco, alcohol, benzodiazepines and cannabis.
Nevertheless, it was noticed that a small number of patients surprisingly had multiple sexually transmitted infections: HIV, hepatitis A and C, but also syphilis, gonorrhoea, chlamydia, etc. In 2013, the consultation service at the Montpellier University Hospital, of which I am one of the practitioners, reported cases of multiple sexually transmitted infections (STIs) linked to the use of cathinones. These patients presented particularly risky sexual behaviours, which seemed to be favoured by the use of drugs that were not known at the time.
The survey of 1,000 HIV-infected patients in the same year revealed that 2.7% of them used cathinones and 7.1% used GBL.
Commonplace use
Since then, consumption has become considerably more commonplace. Since 2017 and the arrival of PrEP, many hospital consultations have included a preventive component for people at risk of HIV infection. Whether they are young consultants (starting their sexuality in a less anxiety-provoking era) or older ones (enthusiastically approaching their return to celibacy after a period in a relationship), the freedom provided by this prevention and dating apps also exposes the most fragile to the alienation of chemsex.
New terms have become part of the consultation routine: "chem" for chemsex, "3-MMC" or "4-MEC" for 3-Methylmethcathinone and 4-Methylethcathinone (mephedrone), "G hole" for loss of consciousness linked to a GBL/GHB overdose, etc.
The profile of the consumer has been enriched by multiple faces with just as many motivations: shy thirty-somethings seeking to let go, fifty-somethings in search of a renewed libido, homosexuals in conflict with a homophobic upbringing or culture, or simple hedonists.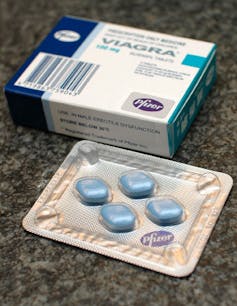 At the same time, it should be noted that the request for a prescription for an erectile dysfunction drug has become more frequent at the end of a consultation for the prevention or treatment of sexually transmitted infections: cathinones stimulate the libido... but inhibit the erection. So much so that at barely 20 or 30 years of age, regular users of these synthetic products often already consume high doses of drugs from the Viagra family.
The problem of craving
The many new users that we now see coming into our clinics are unaware of these risks, such as the risk of addiction. However, when the practice of chemsex with the use of cathinones becomes regular, it is rare that consumption ceases afterwards. Craving", or the impulsive need to consume, is very marked with this amphetamine: 85% of users may experience it. The risk of dependence is estimated at 30%.
Craving is one of the main problems associated with the use of cathinones and is explained by the activation of the reward circuit. The urge to use is said to come from the persistence of a high concentration of dopamine while the level of serotonin (another neurotransmitter that normally counterbalances the effect of dopamine) has returned to normal: this causes a period of stimulation, and subsequently the craving for the product.
In rodents, where craving has been confirmed by self-administration experiments with cathinones, it has been found that, in comparison with other drugs such as methamphetamine, the rats administer very high cumulative quantities to themselves on a daily basis(31.3 mg/kg/day for cathinone compared with 4 mg/kg/day for methamphetamine). Among the drugs currently in use, the risk of abuse associated with synthetic cathinones would thus be one of the highest observed.
On the road to addiction
In the last four years, tragic stories about cathinones have become commonplace in hospitals and STI testing centres. The most vulnerable people are the most likely to see their consumption increase, their social integration fragmented and their psyche tipped towards depression or paranoia.
The recent nature of the use of cathinones associated with GBL, as well as the relative rarity of complete withdrawal among regular users, suggests that in the medium term the health problems associated with prolonged use will increase. What will become of this generation, which is experimenting with new practices combining PrEP, mobile dating applications and synthetic drugs, ten years from now?
The fall into addiction often goes through a succession of stages. The mode of consumption is one of them. Cathinones can be taken orally or even rectally. But these digestive routes, associated with a slow increase in blood levels of cathinones, are abandoned by most experienced users in favour of the nasal route, which allows a rapid rise in blood levels. Finally, there is the injectable route, which gives access to an even more violent effect (the slam).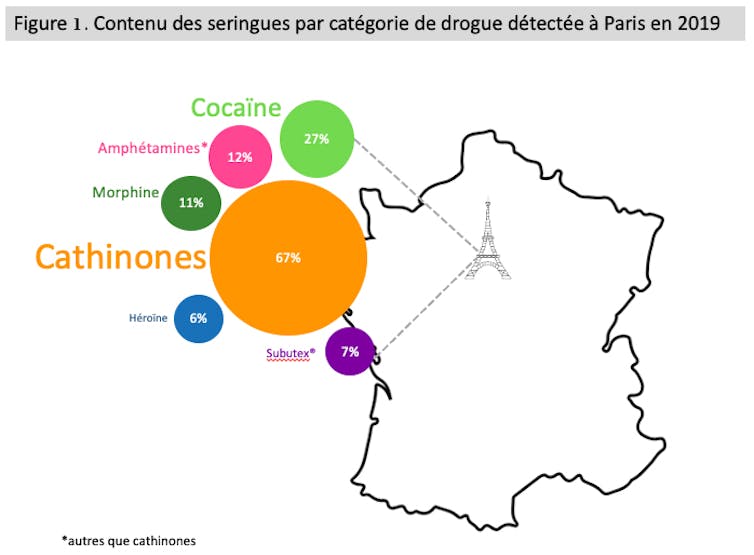 The latter practice marks a symbolic and pharmacological transition to drug addiction, to the point of leading some users to compulsive injections on a daily basis. The frequency and context of consumption are other stages on the path to addiction to cathinones.
From festive event to everyday practice
Fortunately, there are still many occasional users who limit their use of chemsex to a few festive events during the year. But others use it regularly, especially at weekends.
In this case, consumption frequently starts on Friday evening and can extend into Saturday and sometimes Sunday. It often becomes regular, like a festive weekend ritual, more or less disrupting mood and work during the week, when the brain is in dopamine depletion.
Many new regular chemsex users have linkedtheir increased use of cathinones to the health restrictions imposed by the Covid-19 pandemic.
Another indicator of the severity of the addiction is the sexual context of the product use. For people with little or no addiction, sex is still possible and desirable without cathinones. For others, sexuality is only attractive in the context of chemsex. In the next stage, the very notion of chemsex fades away in favour of drug use alone.
In the most severe cases of addiction, the drug is taken two to three times a week, often by injection, and several times in a single day. It causes phases of wakefulness lasting 48 to 72 hours, followed by phases of prolonged sleep.
As with other drugs, the risks of using cathinones and GHB are related to the inexperience of new users and the consequences of the addiction of experienced users, with deaths due to domestic or road accidents, suicide or cardiorespiratory arrest due to overdose.
The number of deaths directly or indirectly attributable to these products is difficult to establish due to the difficulty of distinguishing between accidents and suicides linked to their use. In 2017, around twenty deaths probably linked to chemsex were reported by the Lyon Regional HIV Coordination Committee (COREVIH Lyon-Vallée du Rhône).
Prevention: a real priority
Many chemsex users do not consider themselves to be drug users. Those who are aware of the addiction often refuse difficult treatment and do not offer substitution therapy.
Prevention must therefore become a priority. We must explain the neurological mechanisms of addiction, encourage regular, occasional and potential users to come out of denial and see the difficulties of those around them who have become addicted.
Awareness helps to prevent or reduce the risks associated with the use of cathinones and GBL.
Beyond the specialised consultations in hospitals, it is the whole of society that is called upon to become aware of the problem of cathinones.
For the time being, chemsex is talked about in the press, on radio programmes and in literature. But this is without any preventive discourse from the public authorities, while at the same time repression is being put in place.
For a long time, the sellers, themselves consumers and socially well-integrated, were little worried by the police and the justice system. This is no longer the case. Consumers are summoned for reminders of the law and firm prison sentences are handed down to the sellers. At the beginning of 2021, a doctor in the Montpellier region, a consumer and supplier, was sentenced and banned from practising.
In this context, the absence of a ban on the marketing of solvent containing GBL is a paradox. In 2011, France issued an order banning its sale to the public, but not its marketing to professionals.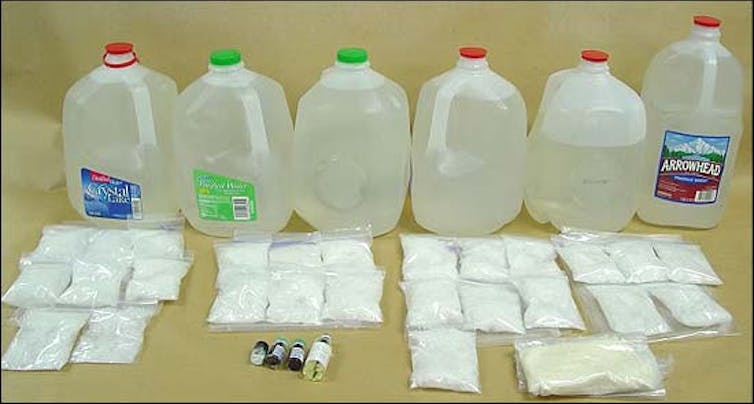 GBL therefore remains available, and its consumption has increased in recent years. The French National Agency for the Safety of Medicines and Health Products (ANSM) was alarmed by this in December 2018. The ANSM's recommendations, which aimed to tighten the marketing limits of GBL, seem to have gone unheeded for the time being.
While prevention campaigns should be the priority, they remain very rare. One example is the one set up in 2018 by the Lyon-Vallée du Rhône COREVIH, including a website, conferences and videos. It should also be noted that in March 2021 the Paris Council voted in favour of a "plan for information and risk reduction on chemsex", and wishes to put in place tools by the end of February 2022. One of the promoters of the project, the deputy mayor of Paris and activist Jean-Luc Romero-Michel, himself lost his husband in 2018 to an overdose.
It is to be hoped that these initiatives mark the beginning of a new period in which the public authorities will react to the challenges of preventing the risks associated with synthetic amphetamines.

Edouard TUAILLON, University Professor and Hospital Practitioner. Areas of expertise: infectious diseases, virology, sexual health, University of Montpellier
This article is republished from The Conversation under a Creative Commons license. Read theoriginal article.