The jury of the 3rd edition of the "Montpellier University of Excellence" Innovation Awards, chaired by Franck Molina, Director of SyS2Diag and winner of the 2020 Innovation Award, is proposing to honour five researchers from the site who are involved in innovation initiatives that open up new economic, technological or societal avenues for new uses.
In total, 24 applications were received. At theend of the deliberations, the jury selected the most remarkable file in terms of impact, as well as the innovative and recent nature of the innovation presented for each of the 5 Montpellier University of Excellence research clusters. The winners will receive a personal prize of €3,000.
The five Innovation Awards 2021 are :
Magali GIES, Post-doctoral researcher at CIRAD (UMR Qualisud)
Agronomy - Environment - Biodiversity Unit
Magali Gies obtained her thesis in 2019 at the University of Montpellier, during which she developed a functional food based on fermented, probiotic, plant-based cereals with a hypocholesterolemic potential thanks to the incorporation of phytosterols. Malnutrition/overnutrition is a global issue that concerns all populations, regardless of social background. This food is therefore aimed at populations in newly industrialised countries, where the prevalence of metabolic syndrome is growing exponentially. Today, Magali Gies is continuing her work through the PROMET project (funded by the MUSE project) as a post-doctoral fellow at CIRAD.
Alain THIERRY, Researcher at Inserm (UMR IRCM - Montpellier Cancer Research Institute)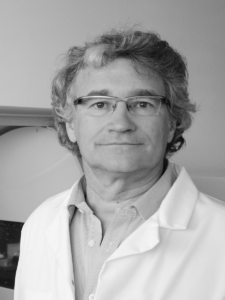 Biology-Health Unit
Alain Thierry is currently Inserm Research Director at the IRCM and leads the "Biomarkers for Precision Medicine in Oncology" team. Fifteen years ago, he started fundamental work on circulating DNA which quickly revealed strong potential for clinical applications and innovations. This work now makes it possible to determine the choice of treatment, detect residual disease after surgery, monitor recurrence and detect resistance to treatment. Alain Thierry's team is considered to be among the best in the world in this field.
Habib BELAID, Post-doctoral researcher at the CNRS (UMR IEM - European Membrane Institute)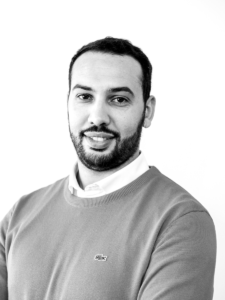 Chemicals cluster
Habib Belaid is a post-doctoral researcher at theEuropean Membrane Institute (EMI) in Montpellier. His work concerns the synthesis and characterisation of biomaterials for health applications. It has led to the development of new formulations of printable composite materials with biocompatible and bioresorbable properties, but also bioactive and antibacterial. The marketing of a new product and service will make it possible to respond to a major health problem in the field of bone tissue engineering in dentistry and cancerology.
Vincent CREUZE, Lecturer and researcher at the University of Montpellier (UMR LIRMM - Montpellier Laboratory of Computer Science, Robotics and Microelectronics)
Mathematics, Computer Science, Physics and Systems
Vincent Creuze's work focuses on the "small" underwater robots weighing less than 100 kg designed at LIRMM. These innovations are now used on a daily basis by French archaeologists, up to 2,500 metres deep, both for scientific missions to study and preserve heritage, and for public interest missions. Vincent Creuze has been working since 2014 in collaboration with the French Ministry of Culture, Department of Underwater Archaeological Research.Thanks to these innovations, France is currently the first country to operate robots specialising in underwater archaeology on a daily basis. This French expertise in deep-sea archaeology is recognised worldwide by archaeologists and scientists and is the subject of extensive media coverage.
Sophie SPRING, Lecturer and researcher at the University of Montpellier (UMR MRM - Montpellier Research in Management)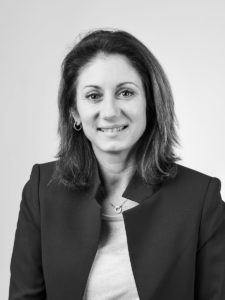 Social Sciences Division
Sophie Spring has designed a serious game dedicated to raising awareness of the issues of social and environmental responsibility (SER) among business project leaders. Incubagame is a free game, open to all, which can be downloaded onto a computer, telephone or tablet. The game experiences are unlimited and offer access to simple and ergonomic educational resources. The objective of this game is to discover the key issues of business creation (suitability of the project for the creator, market positioning of the offer, legal and financial set-up) by including parameters related to the consideration of CSR dimensions from the project development phase.