Water and sustainable city: the solutions of the future are emerging in Montpellier!
On the theme of "Water and Sustainable City", more than 400 students, divided into 70 teams, set up innovative projects throughout the 48 hours of the Water4Future Hackathon 2023 organized on February 16 and 17, 2023 at the FDI Stadium in Montpellier by the International Center Unesco Icireward. A unique competition, organized both in person and remotely, punctuated by sharing and innovation.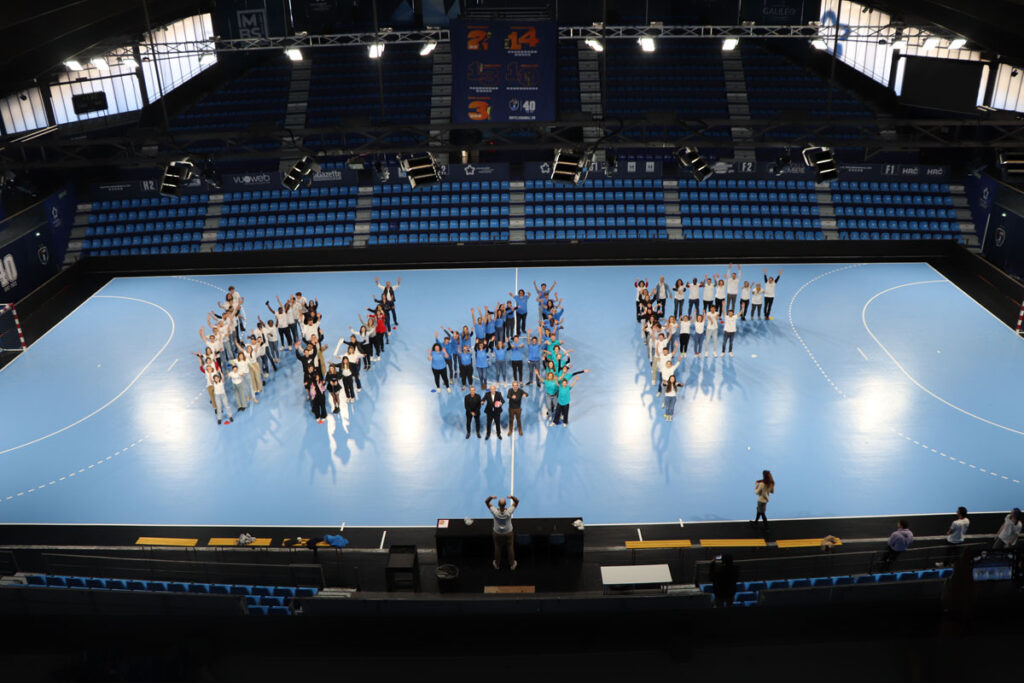 The participants represented 42 universities and engineering schools from 17 countries in Europe (France, Spain, Hungary, Ireland, Germany, Netherlands, Finland), Africa (Tunisia, Morocco, Algeria, Senegal, Ivory Coast, Benin, Niger, Cameroon, South Africa) and North America (Canada). This represented 70 international teams divided into 10 pools. These teams were accompanied during these 2 days by more than 80 coaches, experts in various fields: hydrology, geology, entrepreneurship, marketing, finance, design, etc. The teams also received advice and encouragement from the academician Erik Orsenna, president of Initiative pour l'Avenir des Grands Fleuves.
During these 48 hours of brainstorming and intense work, in a particularly warm atmosphere, the various teams received the support of Philippe Augé, President of the University of Montpellier, Isabelle Parrot, UM Vice President in charge of Science-Society relations, François Pierrot, Deputy Director of the UM's Strategic and Structuring Investments Committee and former Vice President for Innovation, Patrice Canayer, coach of Montpellier Handball and regional councillor for Occitanie/Pyrénées-Méditerranée, and Eric Servat, Director of the UNESCO Icireward International Center and organizer of this hackathon, which is already in its 5th year.
The student teams had 48 hours to set up an innovative project on the theme of "Water & Sustainable City". The 11 finalist teams were able to present their project to a large international jury, which rewarded 4 winners:
1st place - Les Vétérans (Polytech Montpellier)
2nd place - H'INP'eaupotable (INP Toulouse)
3rd place ex-aequo - AFRO-Innovators (Rhodes University, South Africa)
3rd place ex-aequo - Aquatech (TSF Tanger, Morocco)
The winning projects will soon be summarized on the Water4Future Facebook and LinkedIn pages