Lucie Esnault and Manon Bruno: "All in for the team!"
Lucie Esnault and Manon Bruno, players of the university women's soccer team are 2019 French champions and students in STAPS at UM.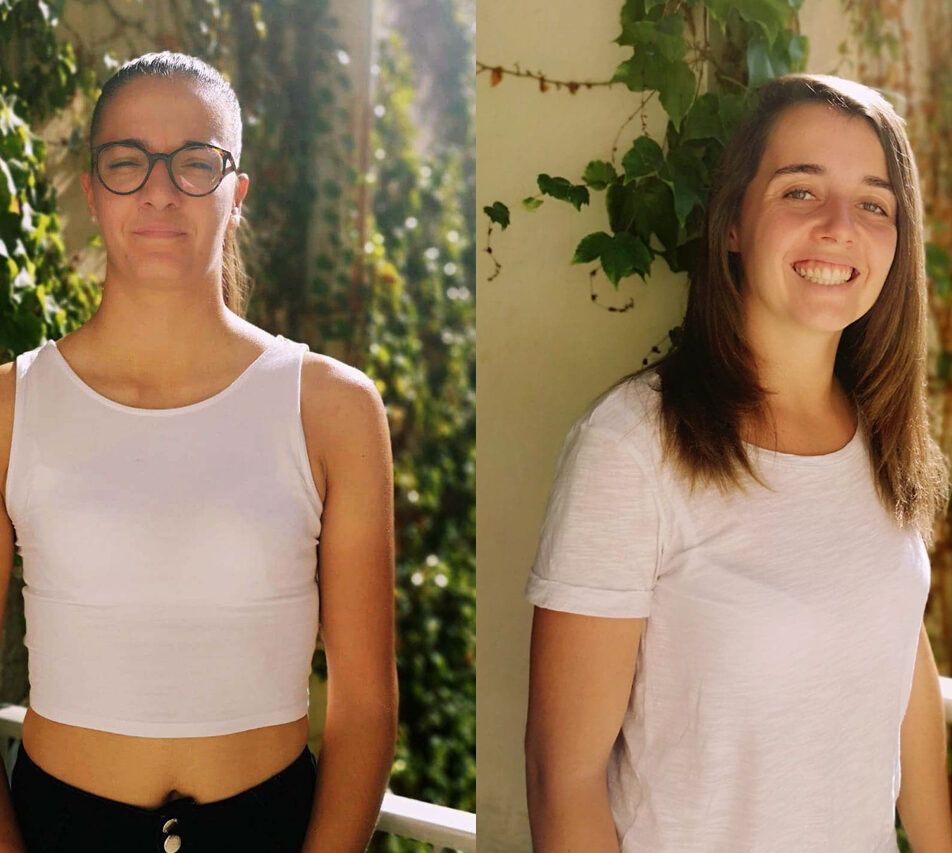 The first, Lucie Esnault, is a goalkeeper and is preparing for a professional career, the second, Manon Bruno, is a midfielder. Both are passionate about soccer and appreciate the "very friendly atmosphere" of this university team. " During this competition, we had a lot of fun outside of the matches, but on the field, we were all in it together," says Lucie. A recipe that works since the Montpellier girls, led by their coaches Frédéric Dumazert and Laurent Mortel, won the French university championship and came4th in the European championship this summer in Madrid.
"I loved the ball right away.
For Manon, 24, the love of football began at the age of 12. "I was always playing in the street with my friends, so I asked my mother to join a club and she said yes. Montpellier Hérault, ASPTT Montpellier, two years in Nîmes where she went back and forth by train after school and on weekends, then back to the ASPTT, for Manon things are clear, "I like everything about soccer, I could not do anything else." A passion that she declines in her studies since Manon has just finished her sports training license at theUFR STAPS of Montpellier.
For her part, Lucie, 19, from the Charentes Maritimes, has been diving into the cages since she was six years old. "We went to see my father play every weekend. I loved the ball right away! A player at MHSC in the first division and honor division for the past year, she benefits from the status of high-level player, allowing her to do her three hours of training a day without her STAPS studies suffering too much. " It avoids being penalized when you don't attend class, but you have to find the time to make up for it and it's not always easy," she admits.
"So many emotions on the field"
A determination without fault displayed by these two athletes who emphasize the values of "self-sacrifice and seriousness" that are essential in sport, but also and above all "the collective spirit, the desire to give everything because our team becomes a bit like our family. We live so many emotions on the field" says Manon Bruno.
Both of them recall, with some amusement, the remarks they sometimes had to endure. " All my childhood I was told I was a tomboy because I played soccer, but frankly I didn't care," recalls Lucie Esnault. So when the World Cup finally put the women's version of this beloved sport in the spotlight, they didn't miss a beat: "It's good to see the public interested in it and I'm sure it will be a real springboard for all the girls who want to play soccer," hopes Manon.
A lover of travel, she also sees soccer as a great way "to open your mind and meet people from all over the world. In Madrid this summer, I made Russian and German friends. An experience that she would like to extend in her professional life by becoming a coach abroad, for example. A wish also shared by Lucie, even if she says it out loud: "What I want is to be a professional soccer player!
UM athletes at the top!
The University of Montpellier celebrates its athletes who have won medals at the World, European and French University Championships during an annual ceremony organized by the SUAPS. Read the portraits of these champions who lead the demanding double life of student-athlete. Read all the portraits...