Introduction to verbal self-defense workshops
By videoconference. Remote workshops led by Idaline Lortiga.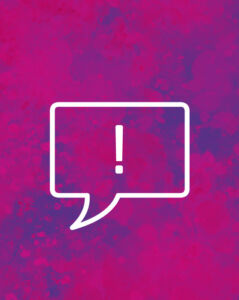 Feminist self-defense has the particularity of being adapted to real life. These workshops focus on a technique of verbal confrontation that can be used in various domains such as the family, the street, the medical environment, the professional environment, friends, etc. The goal is that the boundary violation or aggression stops immediately.
Only one session per participant, to be chosen among the proposed dates.
Sessions reserved for staff:
09, 16, 23 and 30 March - 12:15 > 13:30 or 17:30 > 18:45
On registration
Sessions reserved for female students:
March 11, 18, 25 and 29 - 12:15 > 1:30 or 5:30 > 6:45 pm
On registration
The Zoom link will be sent to you after your registration.
This event is offered as part of the 2021 edition of "Giving UM Women - Women's Month".