Booster Innovation Montpellier - Feeding theme
Campus Triolet, Faculty of Sciences - Place Eugène Bataillon 34000 Montpellier.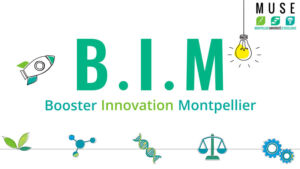 You are a staff member of the University of Montpellier and its I-SITE partners (PhD student, post-doctoral fellow, engineer, technician, researcher, teacher-researcher, hospital staff), and you have an idea or an innovative or high-potential project with an application in the field of food, agronomy and agriculture?
Come and participate to the Booster Innovation Montpellier on October 17th and 18th 2022!
The Montpellier Innovation Booster is a program for entrepreneurs with an innovative or high-potential idea or project with an application in the fields of food, agronomy and agriculture .
This program presents the different ways of valorization that can be applied to the research work (collaboration, transfer, creation), the tools and the possible financing to support the achievement of the fixed objectives. Over a period of 2 days, in a friendly and confidential setting, we offer workshops, conferences and coaching sessions with coaches and experts.
To close the event, all participants will present their project's action plan during a pitch competition, in front of a jury of members of the Montpellier ecosystem.
At the end of the Montpellier Innovation Booster, all projects are supported according to the chosen path (research collaboration, transfer, company creation) in collaboration with MUSE partners. Funding may be provided to certain projects, depending on the innovation potential expressed and the type of needs.
If you would like to learn more about BIM before registering, a webinar presentation, where you can ask questions, is being held on Thursday, September 22, 2022 at 11:00 am (30 min duration).