Film-debates, conferences, science bar, café philo, workshops, exhibition, meetings...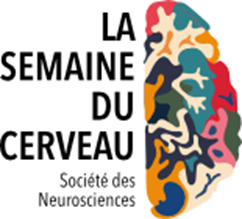 Can consciousness be reduced to the brain? Is Parkinson's disease synonymous with inactivity? What is the role of glial cells in the brain? Is it necessary to touch to see? What is the importance of the environment for the "making" of a champion? What do we know about Dissociative Identity Disorders apart from cinematographic sensationalism? Are our perceptions objective? Are cognitive disorders inevitable in aging? Is there a need for wellness in education? How does technology influence our thoughts? etc...
The 25th edition of Brain Week, coordinated by the Society for Neuroscience will take place in France from March 13 to 19, 2019(March 4 to 31 in Montpellier). The general public will be able to meet researchers and scientists to learn more about the brain and get information on current research through conferences, film debates, scientific and philosophical science bars or fun workshops.
---
Receive a summary of the UM agenda each week
* By entering your email address you agree to receive the weekly UM agenda summary by email and you acknowledge our privacy policy. You can unsubscribe at any time using the unsubscribe link or by contacting us by email.