Webinar : Introduction to the DU "Scientific Data Management
Unique in Europe.
On line.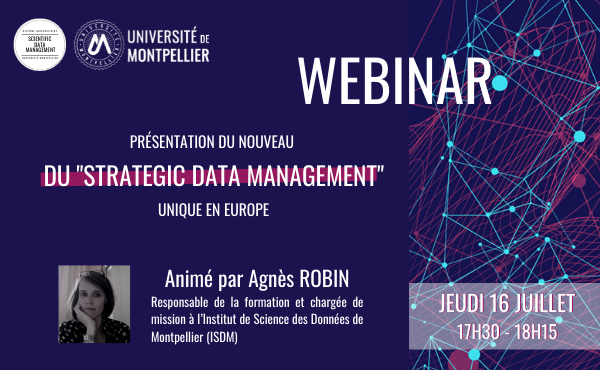 Faced with the new scientific and regulatory challenges of Open Science, this diploma aims to develop new skills, in line with the legislation, for a wide target of PhD students, researchers and engineers.
To find out more, a Webinar is organized on Thursday, July 16, from 5:30 to 6:15 pm, hosted by Agnès Robin - training manager and project manager at the Institute of Data Science of Montpellier (ISDM).