Fight against menstrual insecurity at the university
As part of the fight against menstrual insecurity, and in parallel with the governmental measures currently being deployed, the UM is linking a commitment to solidarity with creation by proposing the RelaX device.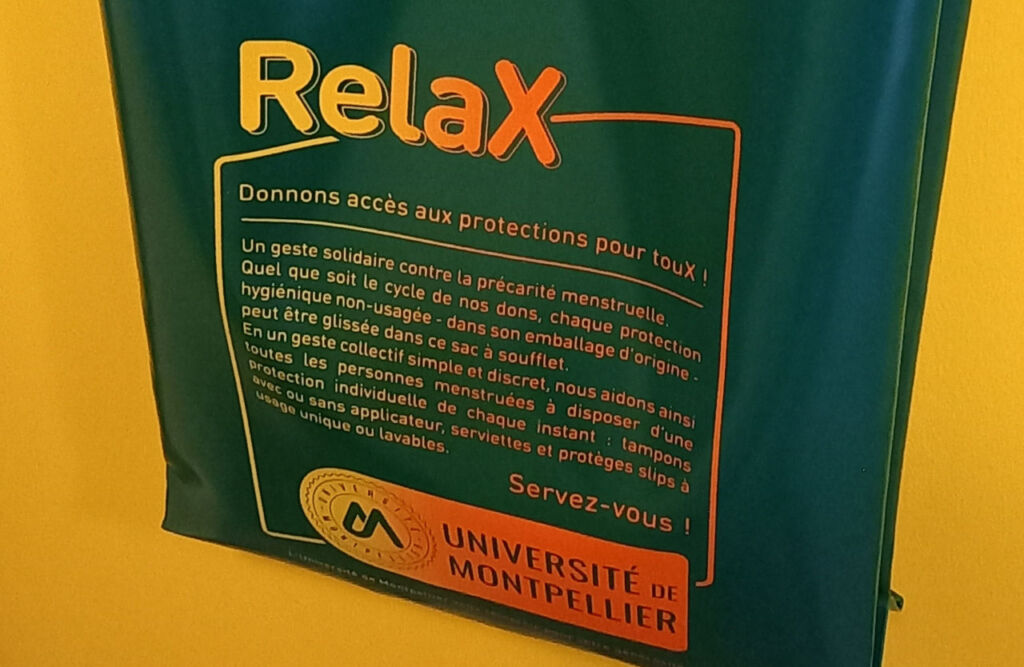 Did you know that?
33% of students say they have financial difficulties in purchasing menstrual protection. This is what a survey published in February 2021 reveals. Source : fage.org
These difficulties have an impact on the physical, psychological and social health of the most vulnerable. Some people prolong the use of protection, thus increasing the risk of toxic shock, while others make do with what they have, or simply give up going out during their period.
Whether they are individual, associative or institutional, initiatives have emerged to fight against menstrual precariousness, such as the action proposed by Mélanie Jaoul, lecturer in law at the University of Montpellier, or the student association of the IUT of Montpellier-Sète Les Solibox.
The UM is committed to
It is the University of Montpellier's turn to get involved by proposing a solidarity scheme called RelaX. RelaX so that each student can live with dignity during his or her menstruation.
Designed and created by the Montpellier-based designer duo Mr. & Mr., flashy colored bags are available to the public on the various university campuses. The bags can be used to deposit and pick up sanitary protection (pads, tampons and panty liners) in self-service.
The first bags were installed at the beginning of March in several student life areas on the Triolet and Richter campuses. Others will soon arrive in the restrooms of the various UM sites.