Review of the 4th day of the RegenHab UHF & the M.E.R. axis of the Biology-Health Cluster
The FHU REGENHAB, supported by the University Hospital of Montpellier and the University of Montpellier, directed by Christian Jorgensen and Alain Lacampagne, organized its 4th day on Friday, October 8 at the Maison des Etudiants Richter, thanks to the financial support of the University of Montpellier and MUSE. This day is associated with that of the Experimental & Regenerative Medicine Axis of the "Biology-Health" research cluster of the MUSE I-SITE .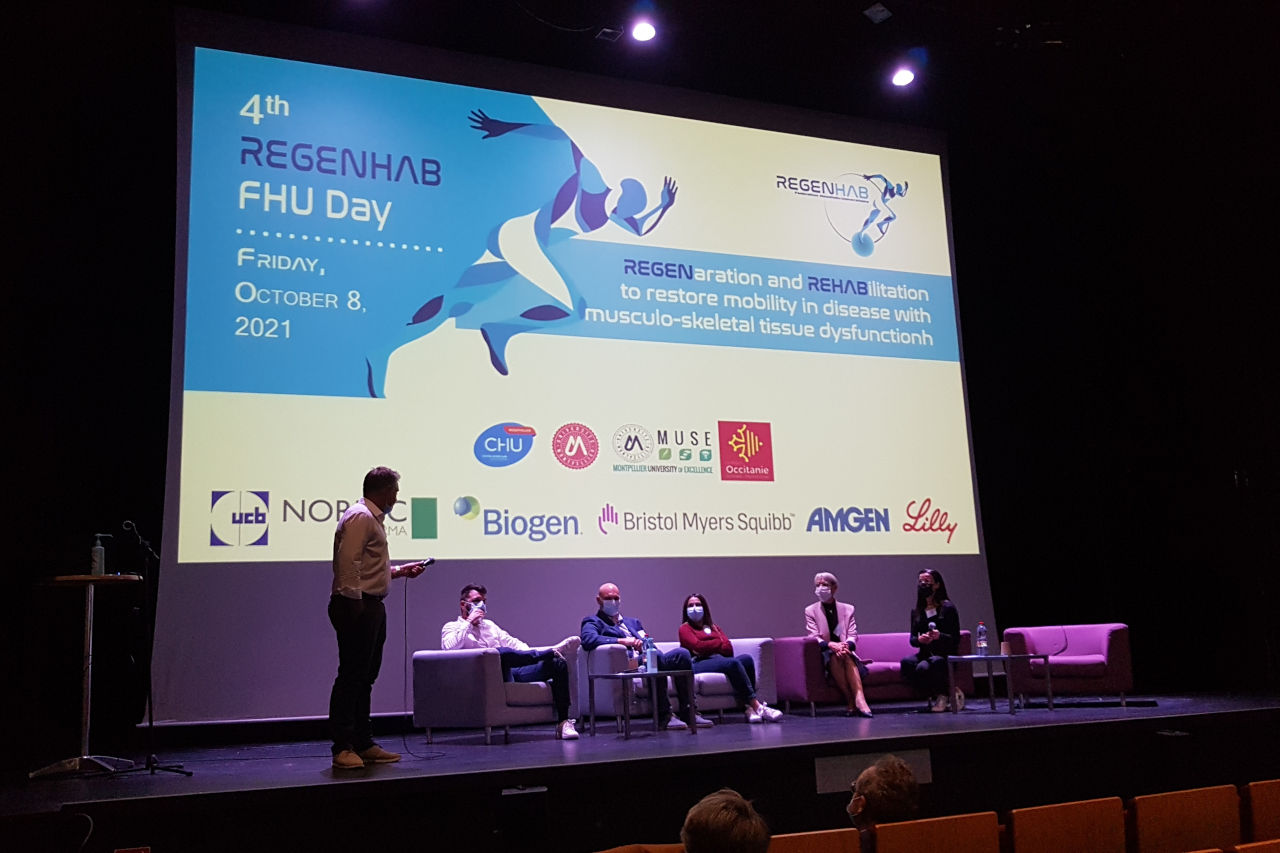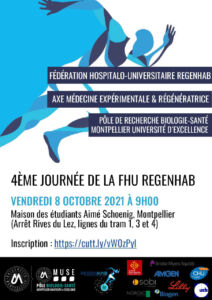 The vice-president of the University, Jacques Mercier, introduced the Tissue Engineering, Bionics and Movement Rehabilitation sessions where high quality speakers presented their recent data. This 4th day was closed by a very interesting conference for the general public presented by the Professor Jacques Bringerabout the impact of connected medical devices and digital intelligence on the patient-caregiver relationship.
The RegenHab Project
REGENHAB: REGENERATION and REHABILITATION to restore mobility in patients with musculoskeletal tissue dysfunctions
The REGENHAB University Hospital Federation (UHF) studies Regeneration and Rehabilitation to restore mobility in patients with musculoskeletal dysfunctions. Its clinical, biological and technological consortium includes stem cell biologists, physiologists, roboticists, complex movement imaging specialists and clinicians in rheumatology, muscle diseases, rehabilitation and anesthesia to develop new therapeutic approaches to restore movement.