It will be innovative, transdisciplinary and resolutely focused on major environmental and societal challenges. This master's degree, unique in Europe, is the result of collaboration between the UM and its four partners in the CHARM-EU alliance and will be launched at the beginning of the 2021 academic year. A small educational revolution presented by Gilles Subra and Patricia Cucchi from the University of Montpellier.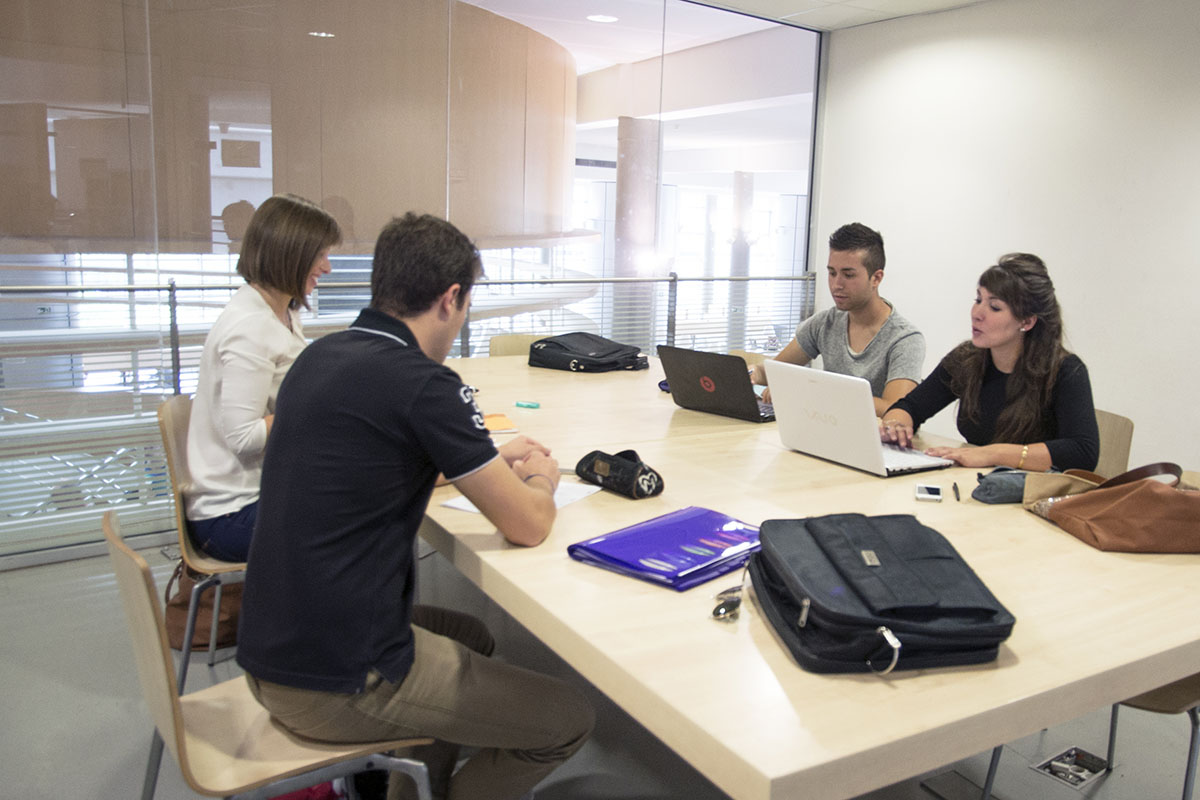 Imagine a master's degree bringing together students from all over the world and from fields as different as law, biology, human and social sciences, sport and management. Imagine that this master's degree is co-piloted by several major European universities and that all these young brains pool their skills to work on themes as concrete as world hunger or water management. A dream? No, but "a very ambitious, unique and completely new project", emphasises Gilles Subra, research professor in chemistry at the University of Montpellier and project leader within the CHARM-EU alliance.
Meeting the challenges of today and tomorrow
This master's degree, which will be launched in Montpellier at the beginning of the 2021 academic year, is not the result of a magic wand but rather the result of a long-term project, which began more than a year ago, within the CHARM-EU alliance, which brings together Trinity College Dublin and the universities of Barcelona,Utrecht,Eotvos Lorand in Budapest and, of course, Montpellier. Five major European institutions that have chosen to join forces to tackle the environmental and social issues facing our societies with one hand.
Three major themes, responding to the Sustainable Development Goals (SDGs) set by the United Nations, emerged from this first phase of collective work: water management (SDG 6), global health, including human health (SDG 3) and environmental health (SDGs 14 and 15), and finally food (SDGs 2 and 12). We don't want to compete with existing masters' degrees," says Gilles Subra. We will not be training economists or hydrologists, but new transdisciplinary profiles for European careers, managers of transversal projects.
Training European profiles
A total of one hundred students will be recruited by the five universities, about twenty at each site. They will benefit from innovative teaching based on active pedagogy. "It can be summed up in two words: "challenge based". Our aim is for students to acquire useful skills to meet the challenges related to the major themes proposed," explains Patricia Cucchi, professor-researcher in organismal biology at the University of Montpellier and member of the working group on teaching and learning strategies within CHARM-EU.
The students will therefore be asked to take up challenges from civil society, the business world or research, always with scientific approach and rigour as the cornerstone. " They will be able to come up with their own project or choose to develop one, individually or collectively, but always in close interaction with laboratories, companies or associations," adds Patricia Cucchi. The examination methods will also be reviewed. Here, there will be no traditional mid-term exams, but "a progressive evaluation centred on the student and adapted to his or her pace, using a whole range of methods from simple quizzes to portfolios".
While mobility will of course be a standard feature of this programme, a digital working environment common to all five universities will also be made available to students and distance learning facilities will be developed. Thus a student registered in Dublin will be able to follow courses given in Montpellier or Barcelona. " This is a great opportunity for teachers and researchers to make their laboratory and their work known to foreign students," emphasises Gilles Subra. At the end of this training course, which can be completed in 12 or 16 months, the students - recruited initially at the end of their first year of study - will be awarded diplomas from the five partner universities.
The Knowledge Creation Team
To prepare for the start of the 2021 academic year, it is now time to set up teams called KCTs ( Knowledge Creation Teams). Some fifty teachers and teacher-researchers in Montpellier and 175 in the five universities of the alliance took part in an induction seminar on 15 June on the future CHARM-EU master's degree. " To build the content of these transdisciplinary courses, we need to set up international multidisciplinary knowledge creation teams made up of researchers and teacher-researchers," explains Gilles Subra.
These international KCTs will meet regularly and will have to develop teaching content in line with the three main themes selected, but also propose relevant speakers from the world of research, business and civil society. Finally, the supervision of students during their final project will be central. This is the starting point for producing a really different kind of education," continues the CHARM-EU referent. But we are only at the beginning and the teams will evolve. Anyone who wants to can join us along the way.
Tools have also been designed to support and advise teachers in the choice of innovative teaching methods and the use of new technologies. Moreover, the teaching systems themselves must be part of a responsible and sustainable approach. The environment, parity, multiculturalism and accessibility "should not just be principles, but should be integrated and applied to all practices", emphasises Patricia Cucchi.
A "synergy that benefits everyone".
Researchers are particularly expected to participate in this project, since beyond the master's degree, the CHARM-EU alliance aims to create strong links between the universities but also between the laboratories, as Gilles Subra points out: "The themes of the master's degree are in line with the MUSE themes and we hope that this will allow new research projects to emerge, to extend the networks of everyone in this multidisciplinary logic. Start-ups and companies that are partners of the universities will also have an important role to play in this adventure, as will associations and local authorities. " We want to create a synergy that benefits everyone," concludes Patricia Cucchi.