Carol-Ann Borel, 20 years old, is a swimmer on the Montpellier university team that was crowned French champion in 2019 and is a student at theUFR STAPS in Montpellier.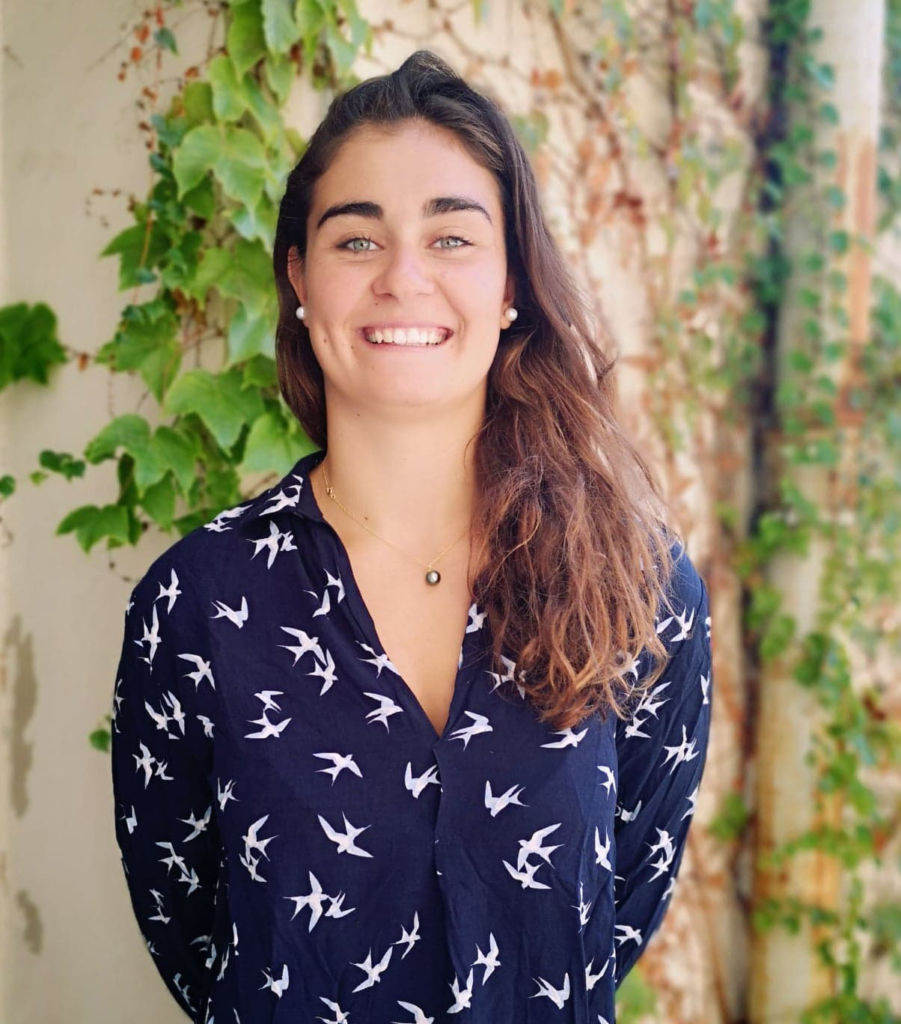 It is above all the unity of a fine team that was confirmed by the title of French university champion. Last May in Vichy, the UM women's swimming team, led by Bernard Boulle-Giammattei, won the 4×50 metres medley and the relay. "We were twelve girls with quite different levels, each one contributed to this victory. It's more fun than individual swimming. says Carol-Ann Borel, one of the leaders of this team, along with other promising swimmers such as Leslie Belkacemi , Nolwenn Hervé and others.
"The sea has always been there

Carol-Ann, who had already made her mark at the 2018 French University Championships by winning the title of best female swimmer, started swimming in the Var at the age of five. An obvious choice for this sea and travel enthusiast who loves nothing more than "being in the water. I grew up between Fréjus and Saint Raphaël so the sea has always been there.
A passion that led her straight to Montpellier three years ago to join the French lifesaving sports centre at the CREPS. A discipline that comes from Australia and combines rescue events in the pool and at sea. "It goes from swimming, to kayaking, to windsurfing. It's very diversified and it suits me better than doing laps in the pool", admits Carol-Ann.
"We know why we do it
Swimming and lifesaving are two demanding disciplines, requiring "assiduity and unfailing commitment. We have a rather special lifestyle". Carol-Ann gets up every morning at 6am and trains until 9am, before starting her day's lessons and returning to the pool for a second training session from 3pm to 5pm. "When mates call to go out, we say no because we know the alarm clock goes off the next day. It's a pretty frustrating lifestyle but when there are results behind it, you know why you do it."
As a third-year student in the "Education and motor skills" degree programme at theUFR STAPS, Carol-Ann is not closing any doors yet. "I want to be in sport but I have too many ideas, it's bothering me a bit. I could be a physiotherapist or work in tourism abroad or why not in marine biodiversity? At 20, the swimmer still has time to see water flow under the bridge.
UM sportsmen and women at the top!
The University of Montpellier celebrates its sportsmen and women who have won medals at the World, European and French University Championships during an annual ceremony organised by the SUAPS. Read the portraits of these champions who lead the demanding double life of student-athlete. Read all the portraits...