Tom Picard is the captain of the French university volleyball team, which won the bronze medal at the European Championship. He is a student in a master's degree in STAPS at the UM.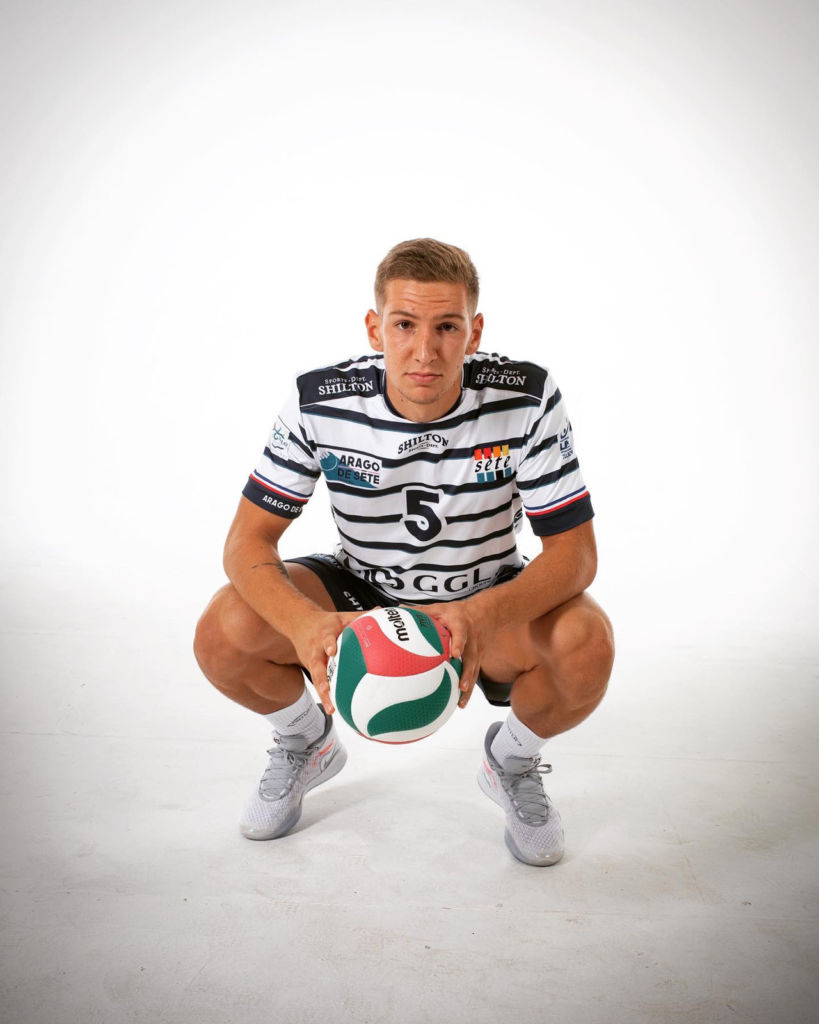 It was in Lodz, Poland, that the Montpellier university volleyball team, led by coaches Dominique Hallart and Bernard Iché, won a bronze medal at the European Championships. This third place was due as much to the talent of the players as to the cohesion of this fine team, which had already won the French championship twice. " We know each other really. On a all played with each other at different clubs and we all get along very well. It is all that makes it work". comments Tom Picard, the team captain.
A family affair
An atypical career path for this young man from Marseille who, because of the Olympics, first devoted himself to football. He played in the training centre of Istres, but ended up leaving the field to study in Montpellier three years ago. "I wasa bit tired of football but not of competition , so when I was offered the chance to play volleyball I said yes. I knew that there was a very good spirit in this discipline.
It must be said that in the Picard family, volleyball is a family affair! His father was a trainer at Tours and Istres, and his older sister played in the First Division and in the Elite, so it's not surprising that Tom ended up in the net. Quickly integrated into the Arago de Sète training centre, he made his place as a point guard (striker). A position where his qualities as a strategist make him a precious asset for the team, " to be a good player, you have to be clever, almost vicious, to foil the opponent's strategies".
"Now or never!"

It's best to be passionate because to reach this level, Tom trains five hours a day, adds weight training and above all studies. Enrolled in a master's degree in STAPS, the volleyball player plans to become a sports trainer. To obtain the diploma, he benefits from the status of high level sportsman, which allows him to arrange his courses and to keep, sometimes, a very small place for his other passions: " OM, TV series and video games! It'squite difficult to do everything, but I'm 21, so it's now or never!
UM sportsmen and women at the top!
The University of Montpellier celebrates its sportsmen and women who have won medals at the World, European and French University Championships during an annual ceremony organised by the SUAPS. Read the portraits of these champions who lead the demanding double life of student-athlete. Read all the portraits...