Reception of a delegation of South African academics visiting the University of Montpellier.
Montpellier National School of Chemistry, Mousseron amphitheatre. By invitation only.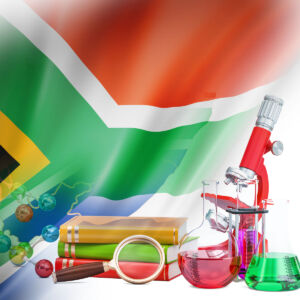 On Friday 1st July, the University of Montpellier will welcome a large delegation of South African academics (around 130 presidents, vice-presidents and vice-chancellors). This visit is part of the South African High Education & Research week in France, organised by the South African authorities and institutions and Campus France from 27 June to 1 July 2022.
The hosting of this delegation at the University of Montpellier follows the New Africa-France Summit, organised by the Presidency of the Republic in October 2021, and responds to the conclusions calling for the reinforcement of the role of hub and portal of the Montpellier site between European and African academic communities.
This welcome day is organised in conjunction with the French Embassy in South Africa and the partners of the I-SITE programme of excellence supported by the UM, including the research organisations more specifically involved in the partnership with South African universities (CNRS, IRD, CIRAD).
After a presentation to the South African guests of the role of the I-Site in the dynamics and programming of the activities of the Montpellier cluster, three times of exchange in the form of round tables will follow, associating South African and French colleagues. These three round tables will deal with :
the importance of the links between the challenges of agriculture and food, health and the environment (Feed, Care, Protect) to achieve the Sustainable Development Goals;
partnerships to be strengthened between South African and French universities;
the link with Montpellier Méditerranée Métropole and its Med-Vallée project, the role of the University in the dynamics of territorial development.